STATE OF FLORIDA CERTIFIED VETERAN OWNED BUSINESS! CERTIFIED DIVERSITY/MINORITY STATE OF FLORIDA BUSINESS!
"DON'T BE FOOLED BY THE SWPPP IMPOSTER COMPANIES WORKING IN FLORIDA" "If you don't know illicit discharge-then you don't know SWPPP"! If they can't explain what an "illicit discharge" is the second you ask them--then they don't know SWPPP and are IMPOSTERS!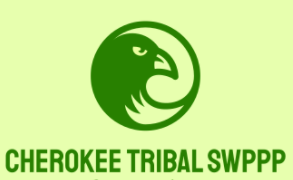 Does your project need physical SWPPP "BMP" Installation and Maintenance Services? Then contact TJ Karr at Horizon Land Management!
Cherokee Tribal SWPPP since 2015/James Lamb since 1992

Registered State of Florida Vendor and DOT Qualified!
Cherokee Tribal SWPPP's primary goal is to provide the highest quality Sate of Florida NPDES Environmental Inspection & Consulting Storm Water Pollution Prevention Plan (SWPPP) Service for the client.
Cherokee Tribal SWPPP's main organizational goal is to operate as a qualified 3rd party Environmental NPDES Monitoring SWPPP/Erosion & Sediment Control BMP inspection service to inspect/report/audit and train SWPPP related issues. This service is provided to assist the client in mitigation of their environmental risk of their own environmental compliance programs.
Storm Water Pollution Prevention Plans (SWPPP) are one of the most misunderstood required permits for the construction/development process and we at Cherokee Tribal SWPPP are committed to re-mediating and solving that issue. We have refined our working knowledge and have combined this vast experience incorporating all aspects of the issues involved for the client to help them obtain successful completion of their projects.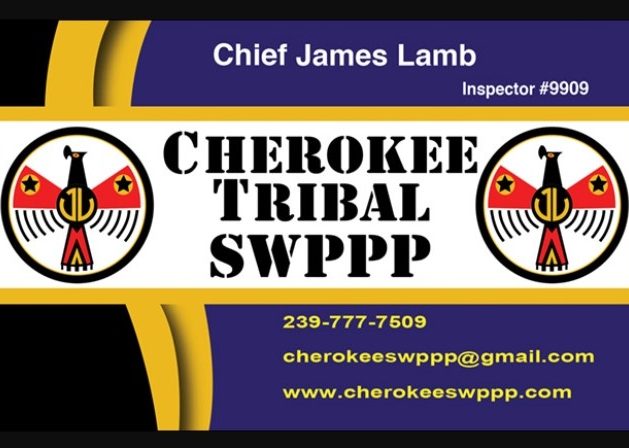 COVID-19 OPERATING MESSAGE
Cherokee Tribal SWPPP is Successfully Operating!
To All ESTIMATORS, BUILDERS and CONTRACTORS in Tampa, Orlando, Kissimmee, Jacksonville, Clearwater, Hillsborough, Orange, Duval, Pasco, Pinellas and Sarasota Counties #environmentalcompliance and surrounding areas!
Cherokee Tribal SWPPP is still "COVID-19" free and is still operating successfully in your area. CTS has established Federal & State Health & Safety Guidelines and PPE to continue to assist your projects with State, County, City and Watershed environmental compliance. If you are in need of new SWPPP, Sediment & Erosion Control BMP Inspections or FDEP "NOI PERMIT" assistance--then contact us today!